Smart-Home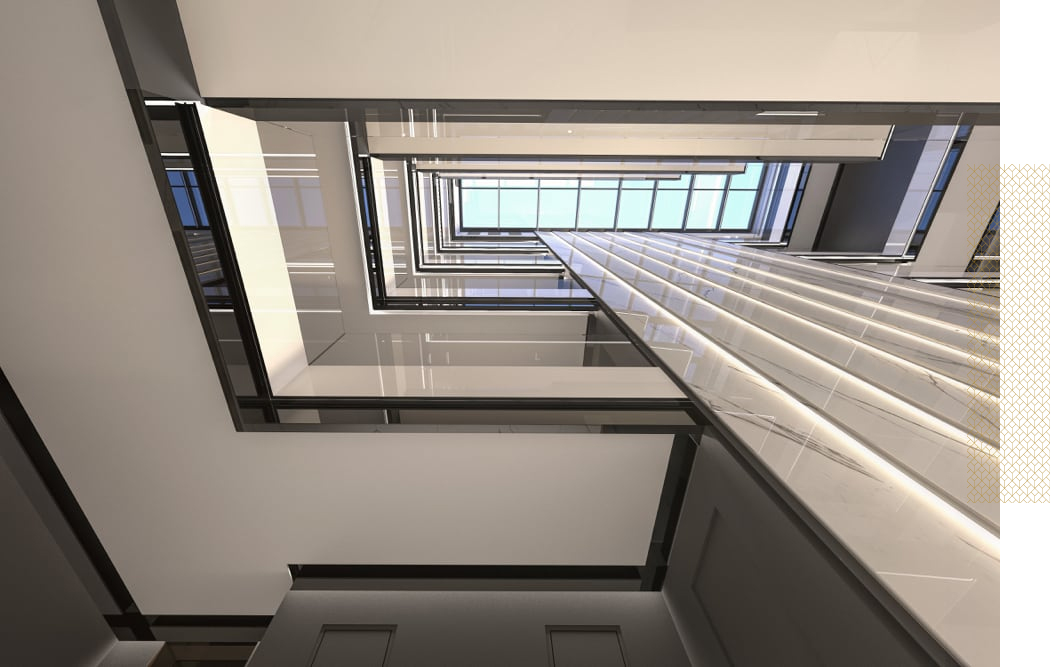 H Eliade 9 will feature an exclusive modern design, high-end finishes and premium construction materials, to provide the highest thermic and energetic performance as well as phonic isolation and extensive daylight. All apartments will be equipped with modern smart-home technology, that will allow easy access and control over all the facilities that your home has to offer; from letting natural light wake you up in your preferred morning hour, to having your coffee machine prepare your favorite drink even before you got out from bed, as well as controlling the sound system and dimming the lights however you would like. All integrated into one place for your own 7★ experience.
The highest standards for interior finishes
Your own 7★ living room
Wood flooring, spacious areas, high frameless filomuro doors and aluminum profiles will facilitate your living room with everything you need to enjoy it with your loved ones. The extensive use of large glass surfaces is designed to offer an efficient transition from indoor to outdoor spaces, offering plenty of natural light, feeling of freedom and continuity.
Your own 7★ kitchen
Modern finishes, non-slip surfaces, large windows and futuristic design elements will inspire you in cooking the most unique international dishes to share with your family and friends.
Your own 7★ bedroom
The spacious bedroom touched by the sun's rays, the breeze blowing through the wide-open windows and the late mornings in a quiet neighborhood are the key elements of a successful weekend. Every bedroom is planned as an exclusive hotel suite and offers a private bathroom as well as a spacious walk-in dressing room that fits perfectly into the high-end concept of the apartment.
Your own 7★ bathroom
Spacious bathrooms in the privacy of every room will invite you to enjoy the aroma of a scented candle, the diffused light and your favorite music in the background, to outline the ideal setting in which you can relax and enjoy your free time in peace.
Office
For the mornings when you decide to work from home, you have at your disposal the perfect office for the important projects that can't be delayed.
Terraces
Start a summer day with an exotic breakfast and a cup of coffee on the flowery terrace or relax at the end of a tiring day with a glass of wine and a fusion dinner, admiring the sunset and listening to your favorite music in the background.
Your own 7★ children's room
From the cozy bed to the art and books, the children's room is where the stories of heroes come to life. Let yourself get carried away into a fairy tale with your child and teach him to dream of dragons and princesses in a modern, spacious, brightly colored room.
Duplex apartments
Each unique detail and decor element together with 24/7 concierge service will remind you everyday of your own 7★ apartment.
Rooftop terrace
Unique and sophisticated, just as you are, the last floor modern apartment is matching perfectly with your active lifestyle.