Smart-home and 24/7 concierge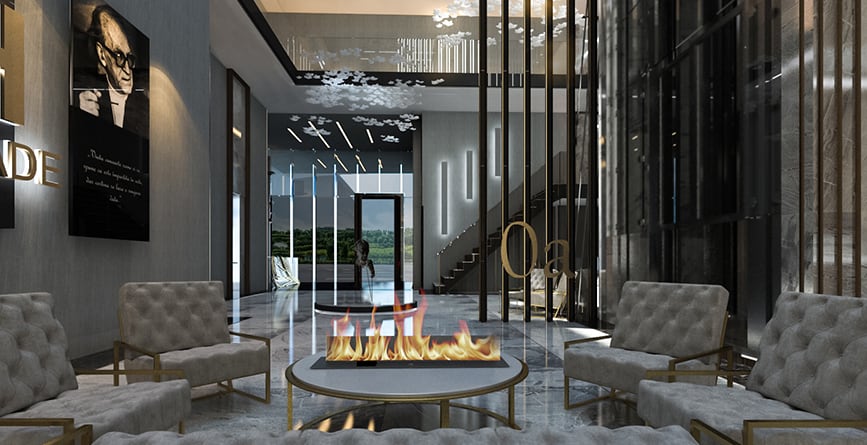 Scroll for more information
Hagag Development Europe proudly presents H Eliade 9, one of a kind residential landmark in a prime location. The building will feature an innovative smart-home concept integrated into a unique architectural design of 35 apartments, featuring private gardens or terraces, and 62 underground parking spaces.
The ground floor of the building will serve as a spacious reception lobby, filled with natural light, under a spectacular vertical atrium, designed and inspired by high-quality materials, mixing the warmth of lights and wood with the stability of stone. The residence will also offer a secured entrance and a wide variety of 24/7 concierge services, to take care of all your needs, for your own 7-star hotel experience.
H Eliade 9 is a unique luxury residential building remarkably located on Mircea Eliade Boulevard in the prestigious Primăverii neighborhood, in the northern part of Bucharest. The area is mostly renowned for its outstanding luxury residential projects. The building will consist of premium finishes and modern design, smartly positioned to bring in natural light and fresh air throughout the day.